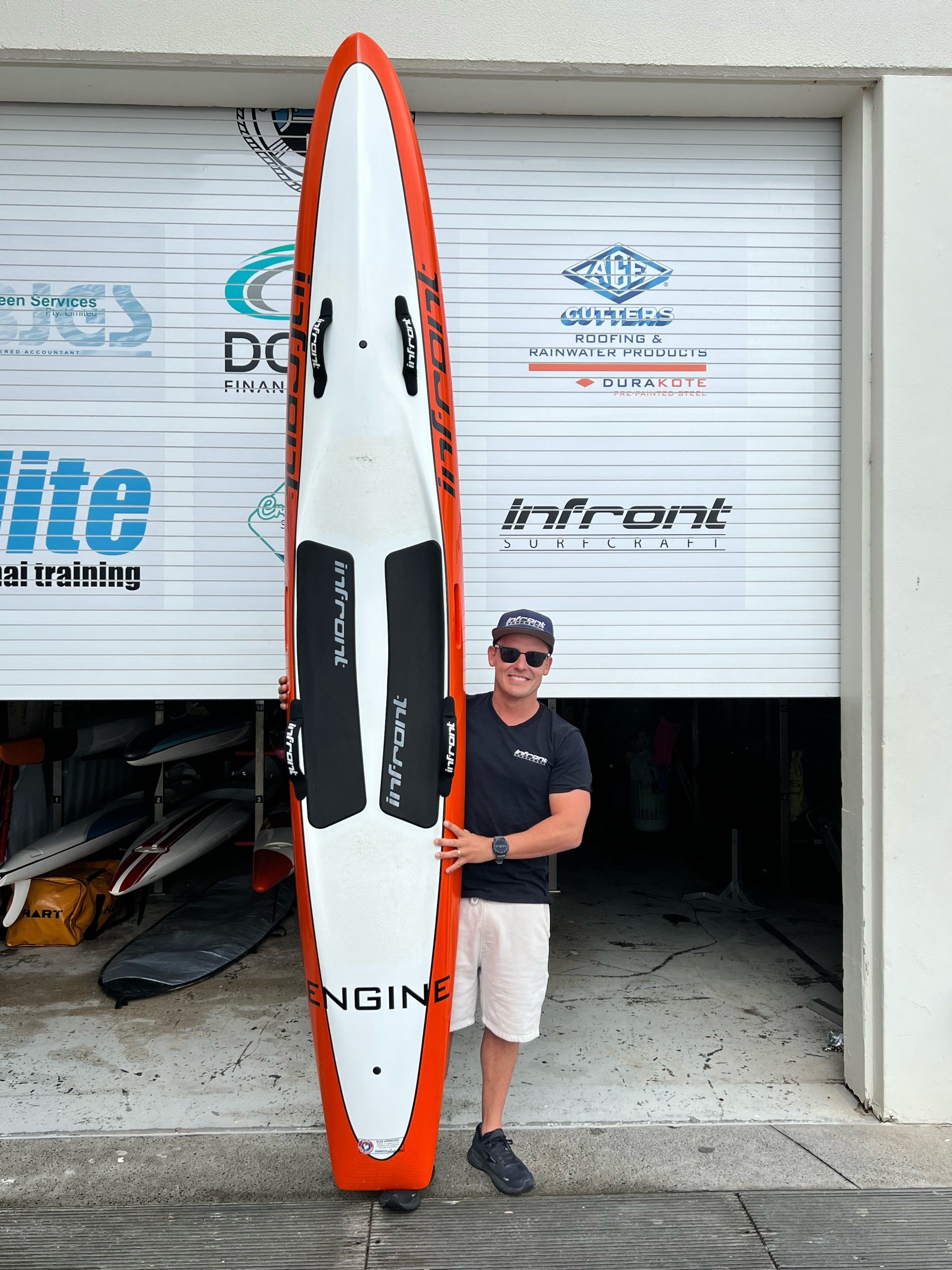 Infront Race Mal SC-Max
$2470

Releasing the NEW Infront Race Mal SC-Max: The Ultimate Racing Experience!
Place your orders during November 2023 and get ready to hit the water on your new board in January 2024!
🌟 SC-Max PVC CARBON (Foam Sandwich Construction) 🌟
We've raised the bar with our cutting-edge Infront Sandwich Construction, ensuring the highest quality and durability. Our boards are fortified with a superior Foam Sandwich Construction, enhanced by a Carbon Fibre outer layer, making our Race Mals one of the strongest on the market.
Precision-Crafted for Optimal Strength:
Crafted with buoyant EPS foam wrapped in a PVC Max strength shell, the Infront Race Mal SC-Max offers a perfect blend of strength and speed. Years of dedication and expertise have gone into creating a board of this quality.
Available Sizes:
50kg, 55kg, 60kg, 65kg, 70kg, 75kg, 80kg, 85kg, 95kg & 100kg
Price:
From $2290 + Artwork Cost $180 (Includes GST)
Features included:
SLSA Approval Sticker, 4 Handles (2 front, 2 rear), 5th Popping Strap, Removable Fin, Recessed handles on both sides and Knee pads
Custom Artwork:
Personalise your board with our custom options, reflecting your unique style.
SLSA Approved:
Complies with all current SLSA specifications, ensuring the highest quality and safety standards.
Don't miss out! Order your Infront Race Mal SC-Max during November and get ready to experience unmatched performance!
Get in touch today.
P:
0420 383 584
E:
info@infrontsurfcraft.com.au